---
As a team, we are bound by our vision, values and principles.
They underline everything we do - the way we work, how we interact with each other and even the types of projects we deliver.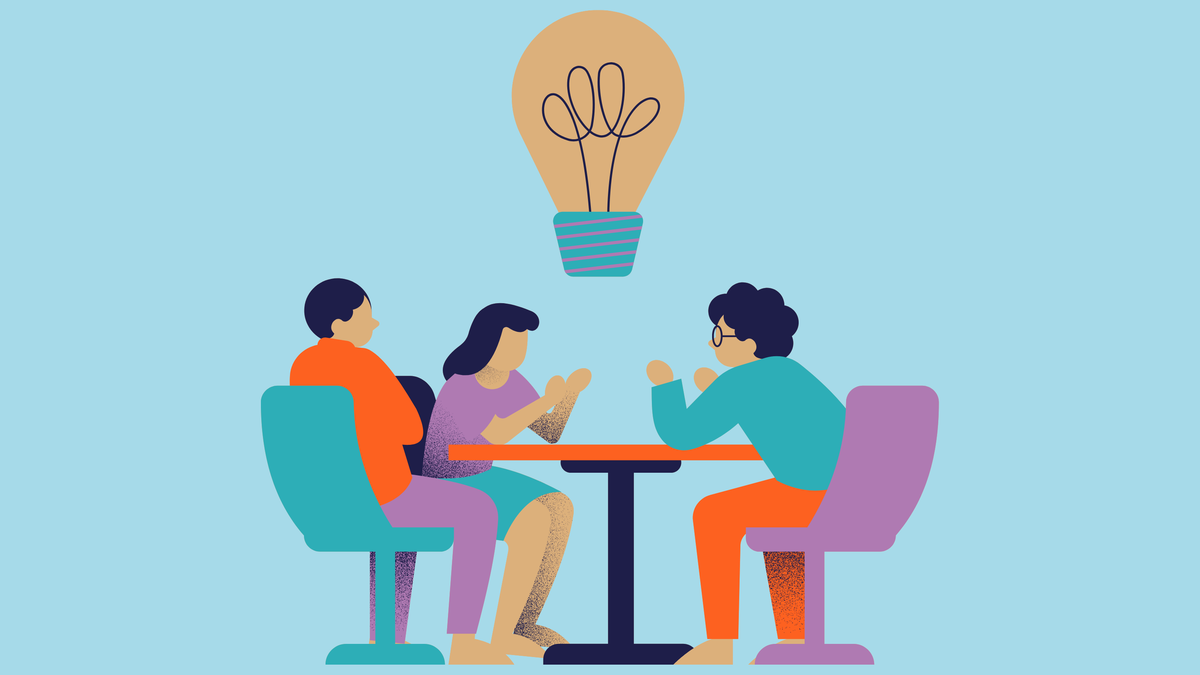 ---
Vision
Social impact organisations are better able to respond to the needs of the communities they serve by applying the digital knowledge and skills to their services, strategy and governance. By leveraging their experience to influence change in and beyond the sector, they can help create a fairer and more equal society.
---
Values
The following four statements, co-created by the CAST team and the wider CAST community, sum up the way we want to work together at CAST and with others:
We'll be wide open
We'll work in service to the Catalyst mission, beyond organisations. We'll seek and expect learning and challenge from all sources. We'll be transparent and honest. We'll share our thinking, our methods and our learning.
We'll go all out
We'll show the courage to create, to stretch our thinking, to be wrong, to look beyond, to speak up, to take risks and to be uncomfortable as we deliver constant improvement. We'll do this as we are impatient for radical change.
We'll act as one team
We'll absolutely embrace our connectedness and value our differences. We'll actively work to understand, support and care for the needs and experience of each one of us at every level. We'll recognise each other as equals, working to shared goals and together, we hold power.
We'll be optimists
Together, in our distinct roles, we'll lead this mission with ambition. We'll meet our challenges with confidence and a smile. We'll hold each other in the highest esteem. We're doing this.
---
Principles
These principles are based on our Digital Design Principles. They've been adapted and evolved to work on an organisational level. They're designed to guide our ways of working with each other, our partners and the wider world.
Seek lasting impact
Everything we do is for the benefit of the sector and those it exists to help. It's why we do what we do. How we get there is less important. In other words, we value outcomes over outputs.
Understand what exists
If it isn't broken, don't fix it. We don't waste time and money duplicating work that already exists. If it exists but could be better, we find a way to improve it.
Build the right team
Diverse, cross-functional and empowered teams work best. Sometimes this means working with partners and experts who know more than us. Effective teams have clarity of purpose and enough time to deliver.
Learn and adapt
Our work is driven by data and insight. We prize sharing learning early and often. This means we might have to change what we're doing, or stop it entirely. And that's OK.
Be nice
We look out for each other and help each other grow. We're not afraid to ask for help. We're always inclusive, purposeful and respectful.
Be ethical
Everything we do should benefit people and planet. This trickles through everything, from big decisions to who we work with to how we prioritise work.
Build partnerships
We're always on the lookout for complementary skills, experience and expertise, bringing valuable insight to our work. We respond, adapt and innovate as a wider collective.
Be open
We're transparent about how we work and the decisions we make. We're clear about where work has come from and where it is going.
Just enough structure
Our processes and practices provide just enough structure so we can share, compare and input into each other's work. They encourage freedom and flexibility to be ourselves (while being realistic).
Principles can be flexed
These aren't rules, they're principles. Sometimes pragmatism beats principles. In the end, it's up to you to do the right thing.
---