---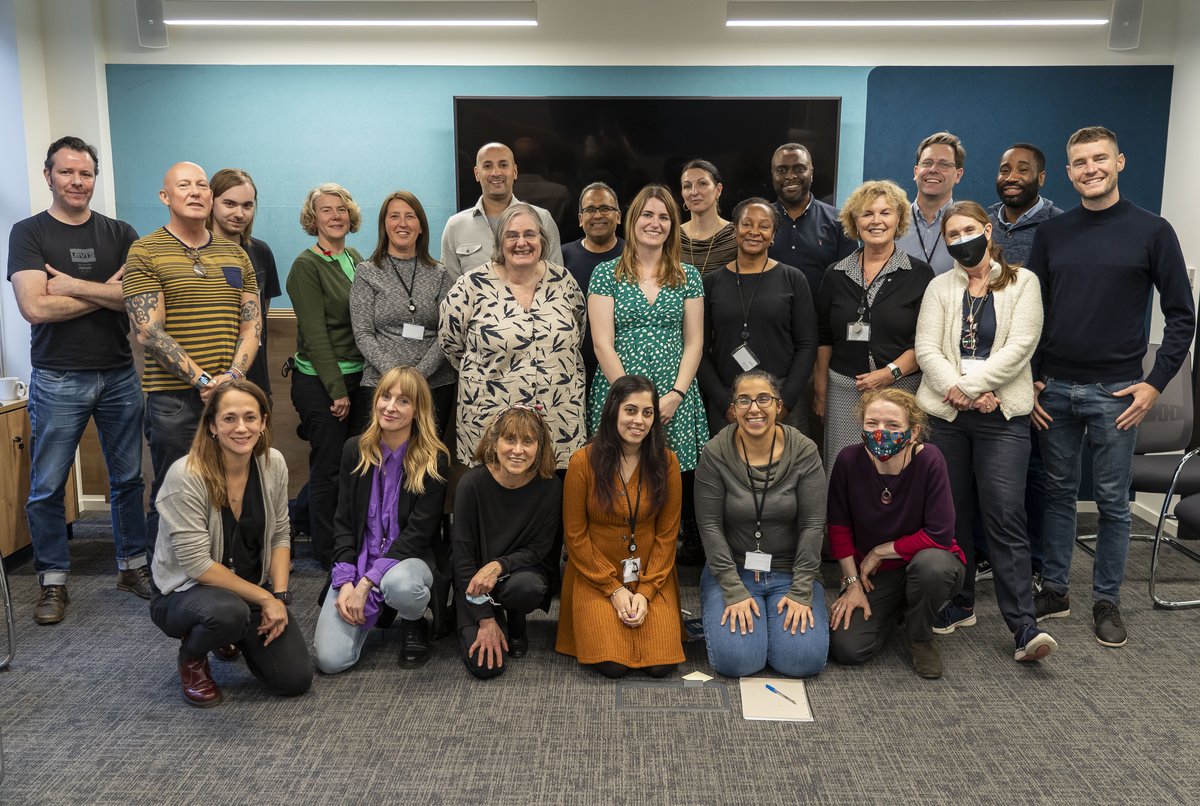 We worked with Trust for London to help redesign their grant making processes, in line with users' needs. This co-authored blog outlines the process.
---
Manny Hothi - Chief Executive, Trust for London:
Last spring, we worked with the Centre for Effective Philanthropy (CEP) to conduct a Grantee Perception Study. CEP anonymously surveyed current grant recipients, as well as grant seekers we had recently rejected. They then benchmarked the results against other Foundations. The results showed that, whilst in some areas we were doing well, in other areas we were falling behind.
The study told us how people perceive us, but it left us with lots of questions as to why they were feeling that way. We were particularly interested in the pain points – the things that we were asking people to do that were causing frustration.
Working at an endowed foundation is an immense privilege. We have the very things that are so scarce in the charity sector – money, security, control. And we are aware that with this comes the kind of power that often makes it difficult for people to be honest with you. Unless you open yourself up in a way that people can tell you the truth, you are not really going to know what they think.
That is why we partnered with CAST. We needed an external organisation to tease out the feedback we wanted and then to help us make sense of what we needed to do differently.
Joyce Borgs - Digital Practice and Learning Associate, CAST:

This is where we at CAST came in. Our aim was to support Trust for London to respond to the findings of the Grantee Perception Study using our expertise in user led, test driven design.
Our starting point, as with all service design work, was to make the time to really understand the problem before rushing in with solution ideas. 
We facilitated a workshop for all staff to bring together and surface what was known about the issues highlighted in the Grantee Perception Study. We collated this in a knowledge board - a great template to capture and tease out facts and assumptions held about a problem.
The knowledge board also helped us to decide what to focus our research on. We looked at data from different sources  to build a picture of the application process and get a  sense of where the pain points and opportunities were. We complemented this with a series of 17, one to one 60 minute user interviews with applicants, staff and trustees. 
What we found were clear themes and a clear picture of the problem. There was lots of praise for the Trust's staff on how helpful they were in supporting applicants:
"The staff are very approachable."
"They couldn't have been more helpful…"
The frustration applicants felt was with the processes and tools they had to  engage with to apply for funding. These left people feeling stressed, frustrated and exhausted. Music to our researcher's ears as this can be fixed with good service design!
When we presented our findings back to the staff we were impressed with how they received the information. It can be hard to hear back all that needs fixing but staff were open to the data insights and the evidence from user interviews. Their attitude speaks to the praise the applicants expressed for staff. 
We also presented the research findings to trustees to support their thinking about internal processes and how these can be changed for the benefit of applicants. It is always inspiring to see the impact that well researched and presented evidence can have on decision making at all levels.
Our final phase of work with the Trust focussed on developing an iterative testing plan with staff. This has provided the Trust with a way to test proposed changes and solution ideas in small and low risk ways to ensure these will have the desired effect on the user journey.
We love working with funders and Trust for London was no exception. The processes of service design can feel messy and uncertain to start with, especially when it's new, but they trusted us and leaned into the process even when it was uncomfortable.
Manny Hothi - Chief Executive, Trust for London:
By looking at things through the lens of the user experience, CAST has elicited exactly what we needed: raw honesty about what it is like to work with the Trust. The message was clear. While grantees liked working with colleagues at the Trust and valued our support, they struggled with our application portal, the amount of information we requested in the application process and the stress associated with our assessment visits.
Hearing honest feedback is never easy, but the insight from applicants has helped us take a step back and acknowledge that we need to overhaul our processes. This will include changing some of our core systems, digitising as many of our processes as possible, speeding up our decision making and rethinking how we collect information during the assessment process.
We are a foundation with a clear mission and strategy, but we cannot deliver it without the hundreds of organisations we fund doing the hard work. It is important to us that they have a good experience of working with the Trust. That is why, perhaps our biggest take-away from this work, is that the user experience needs to be central to how we approach the business of grant-making.
‍If you feel you would benefit from the same support, please get in touch: email us at [email protected]