---
Since inception, CAST has helped thousands of people via structured programmes and ongoing services.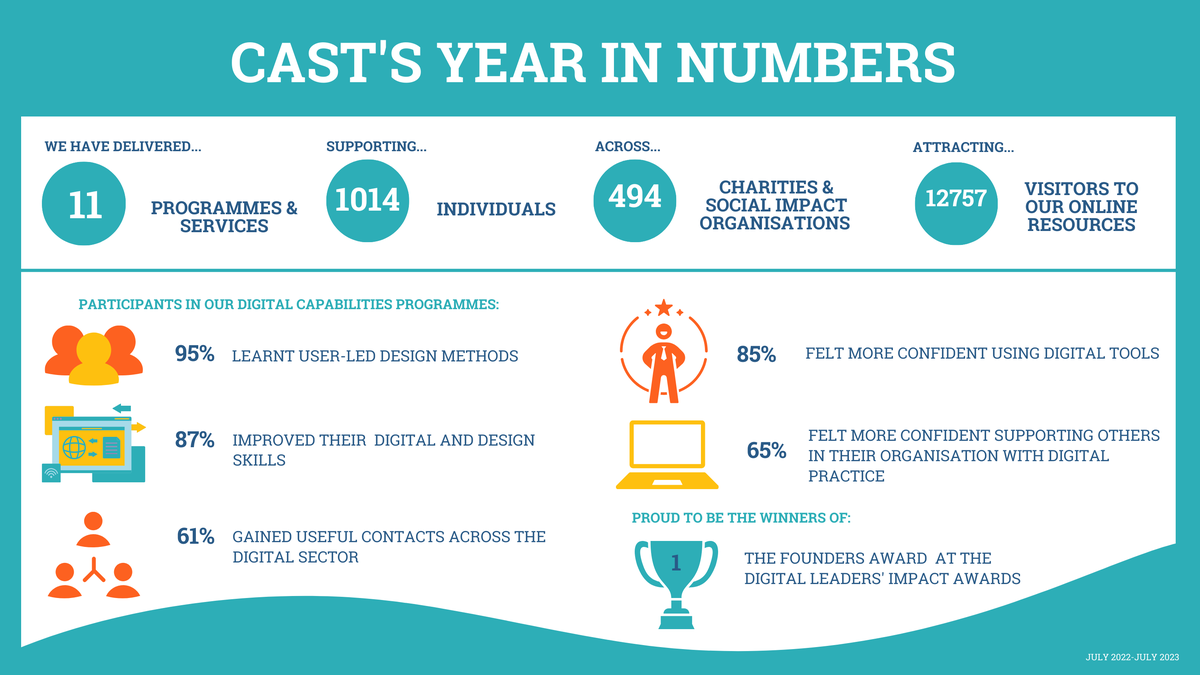 Access a word version of the infographic here
---
Recent hightlights include
Innovation and Digital Accelerator

22 National Governing Bodies (NGBs) explored ways to harness digital to increase engagement in sport.

100% learnt new digital and innovation tools, skills and processes

100% stated that their project will contribute - or has already contributed - towards improved engagement with underrepresented groups.

89% feel more confident leading digital projects

Find out more

Deloitte Digital Connect

Digital support delivered by 100 Deloitte volunteers - alongside CAST staff - to 63 charities and social enterprises.

100% of survey respondents found the volunteer support helpful in improving their digital skills, knowledge and confidence.

93% learnt the foundations to developing a digital strategy

95% made progress on a digital project or challenge

Find out more

GrantAdvisor UK

A new platform which encourages open dialogue between UK social impact organisations and grantmakers, by collecting authentic, real-time reviews and comments on grantseekers' experiences of working with funders.

Since launch, the site has attracted 3,000 visitors and 10,000 page views.

7 new funders have registered

77 new reviews have been submitted by grant seekers

Find out more
---
Theory of Change
As part of our monitoring, evaluation and learning work, we recently redeveloped our Theory of Change. This was a collective and collaborative exercise, involving the whole CAST team.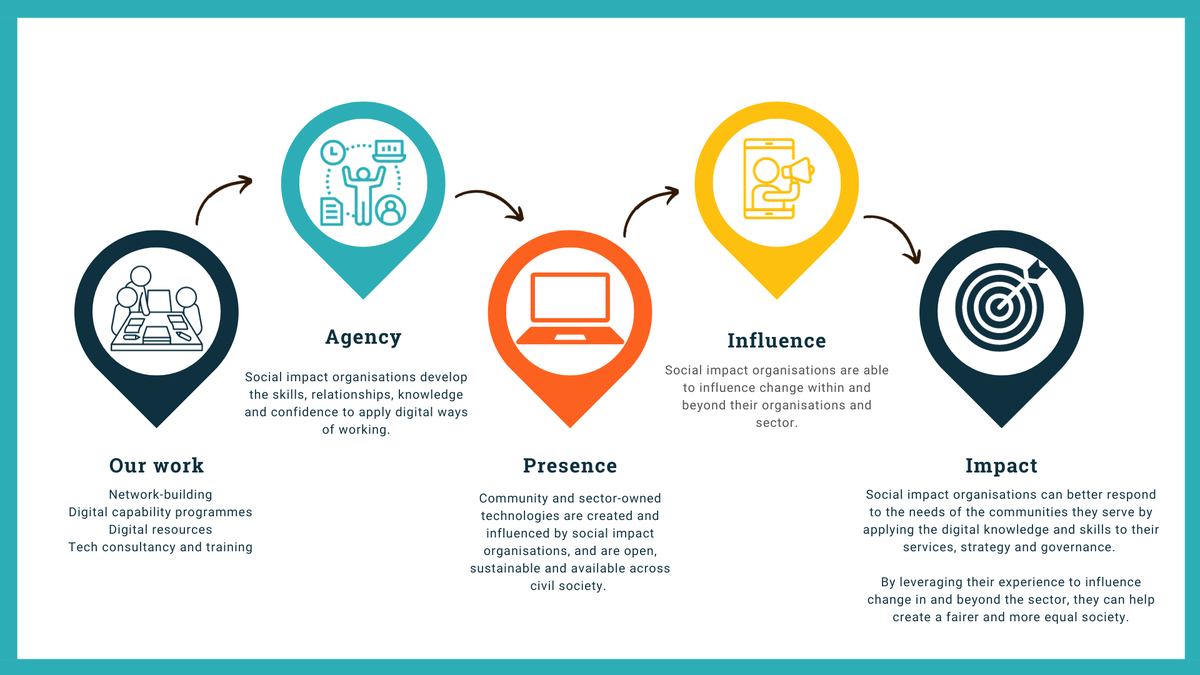 You can read more about the rationale and process for developing the Theory of Change in Programme Lead, Natalie Marshall's blog on Medium.
Access a word version of the Theory of Change diagram above here
---