---
Archive blog from April 2021
Nel Mathams has been working with Aanchal Women's Aid and shares how technology has enabled the organisation to stay connected with service users.
Aanchal Women's Aid - a family and community support network - provides a safe place where people find hope so they can believe and say 'I matter'. It offers emotional, practical support and services to people who face challenging life situations. It helps them to understand their rights and make informed, positive life choices. 
Aanchal has been operating in Newham, Redbridge, Havering, Barking, and Dagenham since 1984. I have had the privilege of working with Aanchal on digital transformation since the end of 2019. At that point they had already launched a GP referral app called Lotus. 
I would like to share how technology has enabled Aanchal to stay connected with service users and how it has harnessed digital possibilities.
‍The concept of community
Aanchal changes lives by supporting individual transformations. As well as one-to-one case work, it involves group work, coaching and courses. Being embedded in the community has offered opportunities for undertaking long-lasting work.
Aanchal's service users have told us:
'I didn't get the in-depth support I needed from anywhere else, and Aanchal helped me find my voice' 
'Aanchal helped me find courage to cope, not just for me, but for my boys. Aanchal gave me a voice and I don't feel broken anymore. There was a emotional support network'
Women benefit from the experience of having Aanchal by their side, offering them a relationship that treats them as a whole person, not just a victim.
COVID-19
COVID-19 resulted in more people coming to Aanchal. Against the backdrop of increasing levels of Domestic Violence, the concept of community took a new turn.
Aanchal created opportunities for connection with women who are alone but not necessarily experiencing domestic violence. Aanchal is now using digital capability, including social media, to reach even further to raise awareness.
During a website refresh in 2019, Aanchal included a 'community page' placeholder. Participating in the Tech Vs Abuse Programme helped crystallise a vision for an on-line community hub.
‍Tech Vs Abuse Programme supercharged Aanchal's vision for connected community 
The Tech Vs Abuse Programme ran from November 2019 to October 2020. It was part of an investment by Comic Relief to encourage creative digital solutions to improve the safety of people affected by abuse and improve service delivery. The funding was for digital tools and approaches at early stages of development, which respond to design challenges.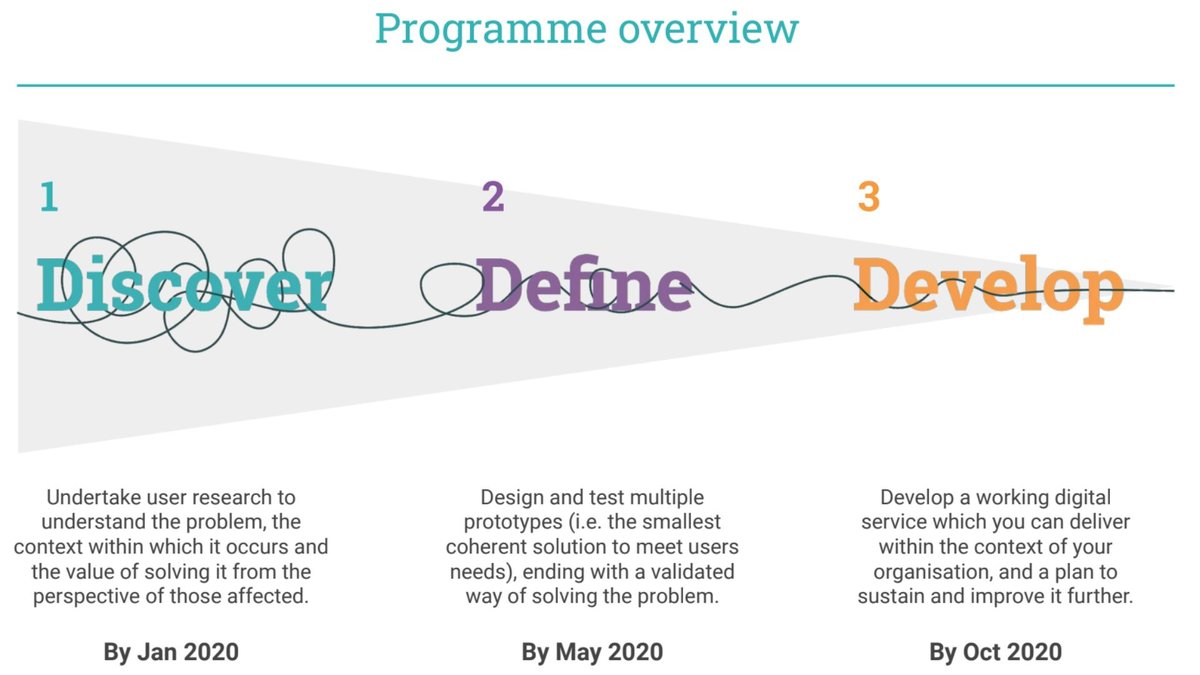 CAST coordinated the programme and different strands of help and support that were on offer. The highlights for Aanchal were the peer event sessions seeing inspirational work from other organisations. There is always potential in future collaboration to add value in Aanchal's service offering. Standing out for Aanchal was Tender Acting to End Abuse who prototyped a virtual game concept for young people with SEND to safely explore relationships. Aanchal also learned about Deaf-initely Women's Digi-Hub and the need to understand digital accessibility issues for women in the domestic violence space.
Aanchal's starting point on Tech vs Abuse 
Women affected by domestic abuse face multiple challenges when making long-term life decisions. In the rebuilding phase they experience isolation, loneliness and lack of confidence, often due to lack of knowledge about rights and practicalities. This can lead to increased depression and anxiety. 
Aanchal wanted to consider a digital platform for this - reducing risk, increasing wellbeing and furthering our reach to help more women. 
Tech Vs Abuse Discovery phase
In Discovery Aanchal explored what women need to rebuild their lives and attitudes around technology. 
They undertook a raft of research with participants. This included workshops, group sessions, one-to-one interviews as well as a podcast inviting feedback. They reached over 60 people.
Here's what they learned:
Despite service provision, there is a reluctance to access support because of complexity
Most people access support because they have reported in moments of stress. They can be pushed into the system before they're emotionally ready to take action, which makes the risk of returning to the perpetrator higher
A single contact place and phone number makes things easier for those seeking support
Most women are comfortable with technology, especially with mobile phones, but they are not always aware of safeguarding issues
The  impact of domestic abuse on South Asian women is different to others affected because of cultural stigmas.
Aanchal held an awayday with their team, trustees and volunteers with lived experience. Part of this time was used to develop user journey maps, pain points, a service map and personas from the collated data.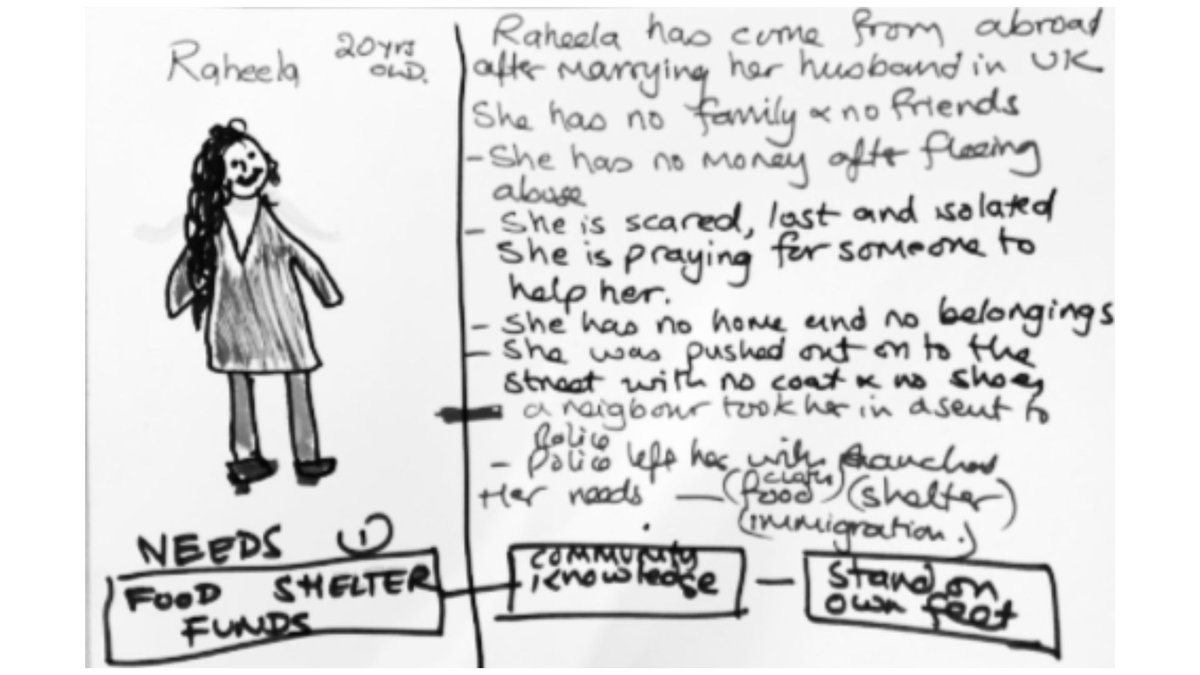 User needs from Discovery
Here is the overarching need which emerged in Discovery:
As a... woman who has experienced domestic abuse 
I'd like a way to... do things for myself like managing my bills, find work and not be alone 
So I can... feel good about myself, be myself and be proud of myself
This need is accompanied by a raft of supporting needs including help to:
Cope with stigma
Reassure and educate children that abusive relationships are not normal
Deal with bills, training, budgeting, DIY, public transport and benefits to live independently
Care for children 
Build self-confidence
Develop a support network
Sustain independence
Get emotional support
During Discovery, Aanchal refreshed their website including a holding space for community content. This was used to test and learn for insights around online interaction. 
‍Tech Vs Abuse Define Phase
Based on learning and many conversations with service users, the Aanchal team, and their digital agency Clear Honest Design, here is the formed hypothesis:
We believe that by building a community hub to facilitate the rebuilding phase for service users, and making content and contact safely accessible through Aanchal's newly launched website
This will result in service users being supported to rebuild their lives
We can measure our success by regular feedback from service users, monitoring feedback, comparing outcomes with existing success measures / evaluation from project work
The least amount of work we could do to learn or prove this is testing the concept and key artefacts for four e-learning modules, exploring how they would integrate with the way Aanchal is currently working and leaving room for gathering feedback from service users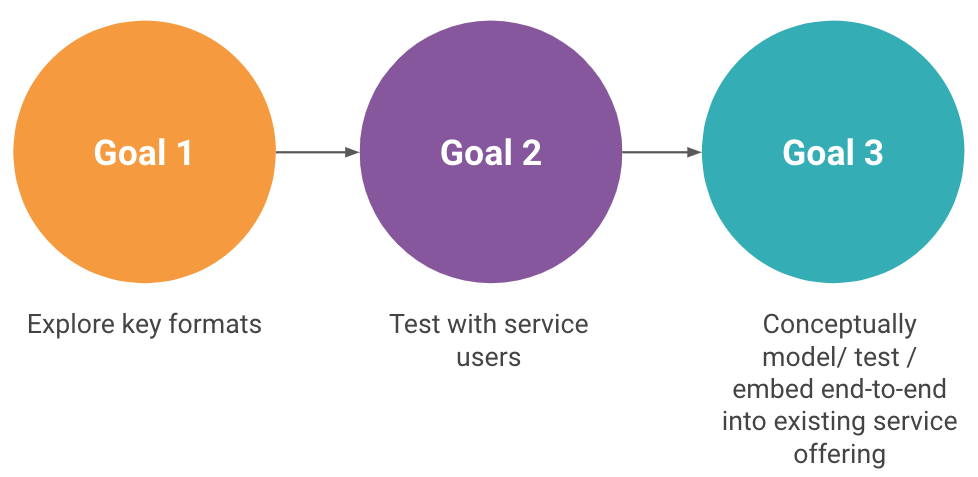 Creative Thinking during Lockdown
During the Define phase the first Lockdown happened. The Aanchal team held ideation sessions to help translate delivery services, and support the spirit of communication and connection to keep their service users safe. They looked at each service type and channel offering and re-shaped them for the new lockdown environment. 
This was brand new for Aanchal, as well as their service users. This is how the concept of Chai Chat was born. Instead of face to face drop-in sessions a virtual conversation cafe was created.
The team worked on creating a welcoming space with a unique identity. Face to face and phone consultation with service users in need still happens where possible. Everyone has been on a continually evolving learning curve.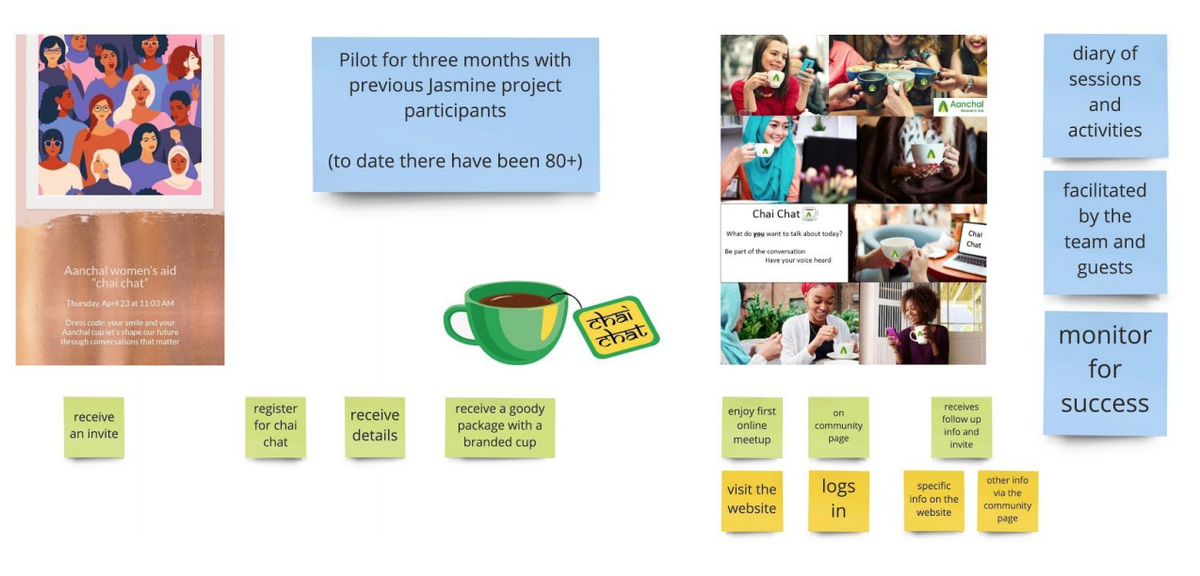 Tech Vs Abuse Deliver Phase
Aanchal engaged Clear Honest Design again for the Deliver phase. The proposed solution was to lay the foundation for our community hub, accessible via the website.
This area would only be accessible to users who have been given access by Aanchal. The long term goal of the project would be to take existing courses and programmes online in order to maximise reach and be accessible to those who couldn't attend in person. 
Service users who attended Aanchal's Jasmine Project - a holistic programme for rebuilding lives - could review course content, solidify learnings and find out about any future sessions they might be able to get involved with.  
The team also wanted Chai Chat and other events to be accessed via a secure login on the hub.
One challenge was to ensure the platform is as simple as possible; both to avoid creating too much extra work for Aanchal and to account for varying technical skills amongst service users. 
It was necessary to ensure it is as easy as possible for users to use external services (e.g. Zoom) and build in methods for contacting them to ensure the community platform remained active. Aanchal could use a dedicated mailing list or a Whatsapp group to let them know about upcoming sessions. The programme encouraged and supported Aanchal to create a digital safeguarding policy.
Here is a snapshot of an early concept that was tested.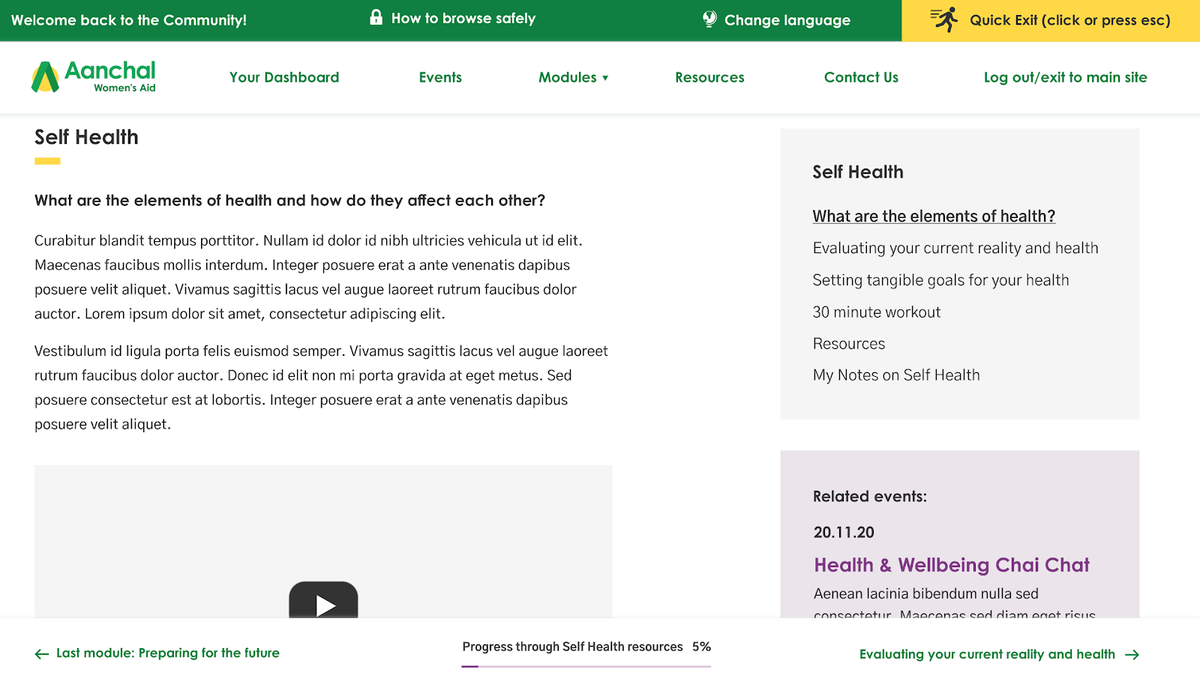 The work with CAST developed a concept into reality. Aanchal now has an e-learning platform, a digital safeguarding policy and a safe account log-in. 
Aanchal's experience of working on this project provided the opportunity of deep diving further into service user needs and exploring a digital relationship with them.
Since then, they engaged a content designer, Darren Bradford, to work with them and have published content for four modules, with plenty of scope to scale. The current cohort from the Jasmine programme is using the modules and collaborating on how to further develop the community hub.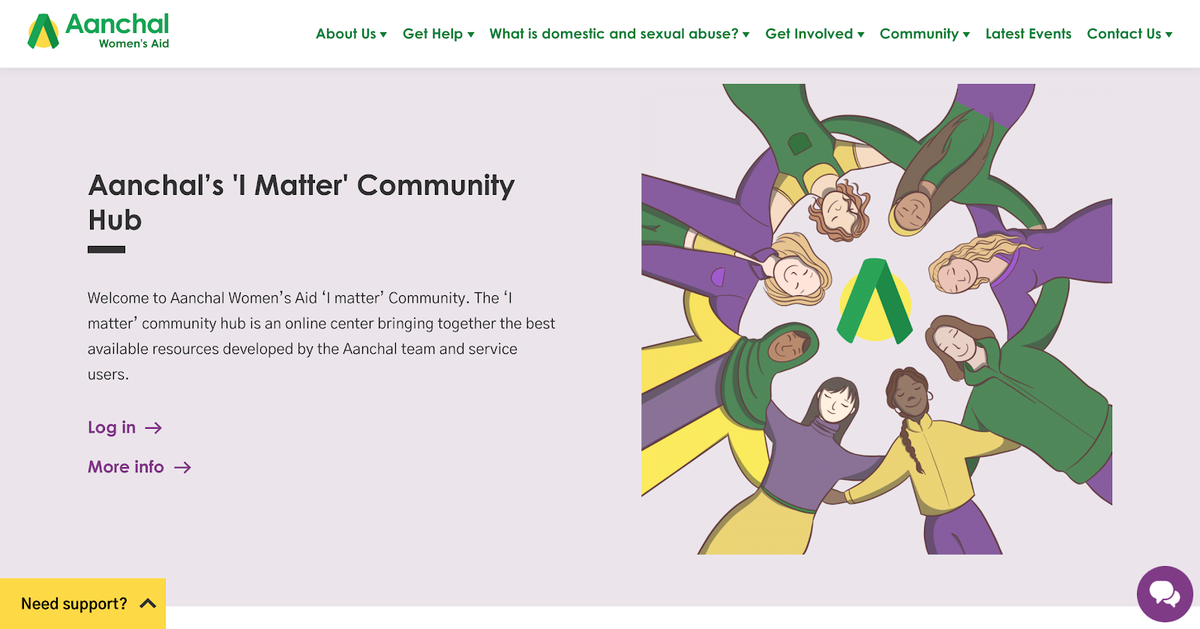 Communications and social media strategy
During the Define phase Aanchal had funding for support with communications and social media. Dedicated help enabled them to reach further and their Chai Chat events are even busier than the face-to-face drop in sessions previously. This communications vehicle puts them in frequent contact with organisations and stakeholders that refer people to courses, programmes and dedicated one-to-one support work. The potential for the work started on the Tech Vs Abuse programme keeps growing.
End of Tech Vs Abuse project
Aanchal took part in a series of three sessions facilitated by Dot project to conclude the programme in October  2020. These sessions were insightful, reflective and practical. They described the journey of change, shifts and transformation within an organisation and support needed.
Over the last year, organisations have had to adapt and find innovative ways to care for their service users. This involves staff teams, stakeholders, funders and service users. 
I matter app
Bubbl developed a bespoke cloud based tool for connecting with people via phones. This is about to go into testing with Aanchal's existing service users but there is enormous scope to scale reach. The tool will connect people to the Aanchal community and deepen the connection starting with a daily affirmation for self confidence, resilience and strength. Since the Tech Vs Abuse programme, the Aanchal team and their service users have fallen into a regular pattern of ideating, co-creating and testing together.
Creating Meaningful Connections
Aanchal has recently completed an 11-week project exploring what creating meaningful connections looks like in a COVID-19 world. They worked alongside five other organisations, facilitated by Lucy Armitage and Jane Salazar from CoCreate.
The Sector Challenge Programme covered seven Sector Challenges affected by COVID-19, part of the Catalyst and The National Lottery Community Fund COVID-19 Digital Response fund. It was run by CAST.
Aanchal participated in a series of collaborative workshops and research with staff and services users from each organisation, which resulted in Dan Lowthorpe from IFCollective prototyping a wellbeing and tailored content app!
Working collaboratively cross-organisationally with service users and staff with lived experience supercharged everyone's efforts. Despite different levels of confidence in the role of digital connection to start with, an authentic focus on organisations and service users both from a one-to-one, one-to-many, and group perspective, there was huge learning. Enormous insight was gathered, over and above the prototype, for wider sharing.
'What made it really meaningful for me was to be on a call with five other organisations all doing incredible work, and the compassion and insight of all of the different people from those organisations, how much they care about it, how much they represented the people who they help. That made it really meaningful for me and just the potential for how the work that we're doing could assist service users, as well as organisations, and hopefully make their lives easier.'
Outputs include a self-evaluation tool that organisations can use to reflect on service relationships they hold (internal, external, one-to-one or one-to-many). This model is supporting healthy conversations where additional help and reflection is required to build Community Connection with Digital in the mix.