---
Archive blog from October 2020
Part One of a two-part series exploring the benefits of agile funding for charities doing digital.
‍Part One: why we love them
‍Just over a year ago, CAST began coaching a cohort of charities through a nine-month digital programme, via Comic Relief and Paul Hamlyn Foundation's Tech for Good fund. 
As the participants learned, pivoted and iterated along the way, so in turn did we, fine tuning our approach in real time where possible. We learned a lot, and we'd like to share our key insights with you. 
If you are already familiar with agile funding programmes, you may like to skip ahead to Part Two, where you'll find results and real life testimonials, along with our key learnings. But if you're fairly new to the concept of flexible funding, stick with us here as we take a look at why it's different, how it works - and who's doing it. Let's dive in... 
‍What's the difference? ‍
The really core element of difference in agile funding is that charities have time and space to explore what's needed, rather than working to an outcome they have defined in advance. This means that all agile funding models tend to involve a slightly more engaged approach from funders and / or their partners. 
But many take it further, and use a 'Funder Plus' model, where the programme doesn't just involve money. In these, charities come together in cohorts. They involve other elements, just as important as the funding itself, such as mentors, coaches, peer networks, and other elements of support.
This is quite different from the regular models. Historically, funding has been designed around an outcome-driven approach, where applicants specify their activities up-front, and work towards this along a linear path, reporting at milestones along the way and delivering the final result on a set date and to a set budget. 
These traditional funding models are designed to produce results in situations where the desired outcomes are known, the service user needs are crystal clear and / or the work is a repeat of a successful project. If you know what your users need and how you need to deliver it - whether your methodology utilises technology or not - then these models offer a tried and tested route to success. 
But digital projects tend to be different. Most organisations would agree that digital technology has the power to complement and meaningfully accelerate social change by enabling communities and people to do a better job. However, the whole concept is still comparatively new; it's evolving fast - and many charities are still at the early stages, taking the leap into digital service design with no frame of reference. That means they have no evidence base from which to draw in order to predict how their users will interact with any new digital tools, products or services. 
This is why a 'test and learn' approach is so critical to success. Organisations need to develop with users and for users, in order to ensure that those users will engage with the tools and resources provided.
And that's where agile funding models come in - that is, models designed to support the process of discovery, rather than a predefined journey towards a predetermined solution. The model is ideally suited to digital discovery and development, though it can feasibly be used to fund any type of service creation. It is perfectly placed to sit alongside traditional funding models, to complement the support they offer. 
‍Never more needed than now 
‍Until March of this year, digital development was on the 'nice-to-have' list for many charities across the UK: something that could be looked into as a medium priority over the coming months, as and when capacity, need and funding permitted. The onset of the pandemic precipitated a paradigm shift, rocketing digital to Priority Number One as organisations rushed to get their staff and services online as swiftly and safely as possible. 
The recent Charity Digital Skills Report revealed that, post-lockdown, 66% of charities were delivering all work remotely; 61% reported an increased need to train staff in digital, and 27% had cancelled services because either they or their users lacked the necessary skills or tech.
Now more than ever, charities need the right kind of funding, but most aren't getting it. Just 10% of respondents to the Charity Digital Skills Report survey had received funding for digital services, but there was a much larger appetite to include digital in funding bids.  
The 'right kind' of funding is key here: author of the newly-released Digital Journeys report Nissa Ramsay says that funding can impact on charities' ability to make progress, both positively and negatively. 
"The focus on outcomes from traditional grantmakers was preventing [charities] from focusing on digital," explains Nissa: "because they wanted to follow a user centered design process or test and learn approach, and so they couldn't say exactly what they would achieve or what it would look like."
Perhaps unsurprisingly, the funding which had a positive impact came from agile programmes: The National Lottery Community Fund's Digital Fund; Comic Relief and Paul Hamlyn Foundation's Tech vs Abuse and Tech for Good funds, and Nesta's Innovation in Giving Award. All charities also noted the 'transformational effect' of the associated support.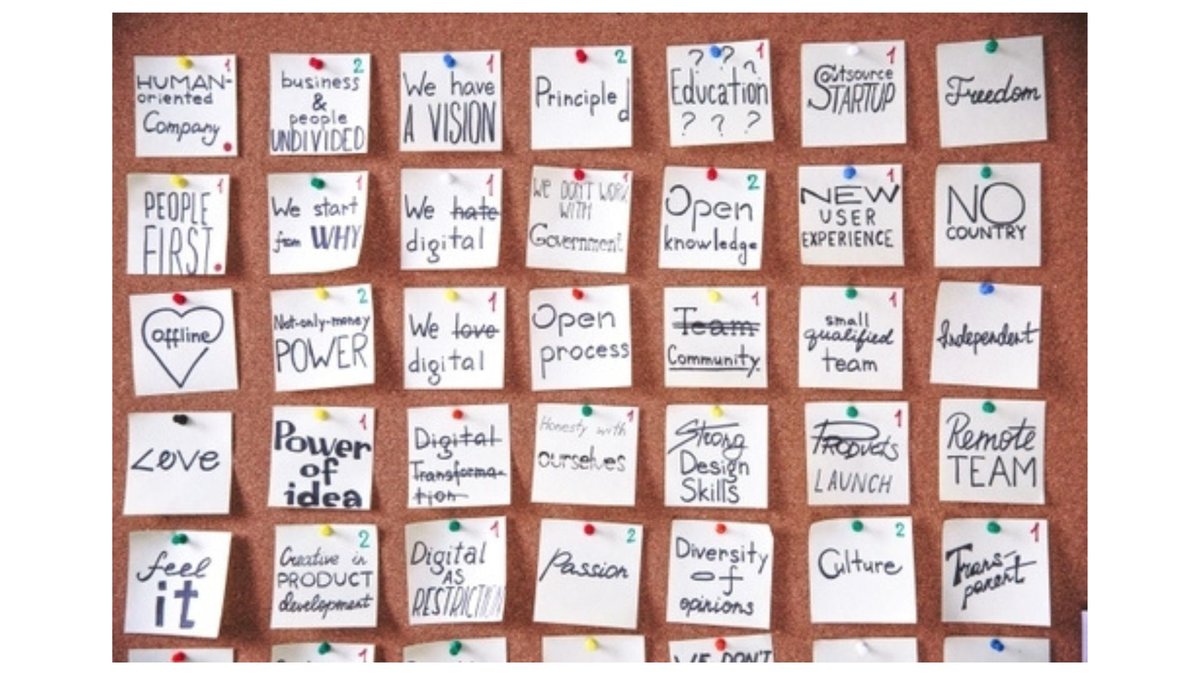 So how does it work? 
‍We know of a number of funders providing progressive, agile approaches, including Esmeé Fairbairn, Social Tech Trust, Bethnal Green Ventures, The Clothworkers Foundation, Paul Hamlyn Foundation, Garfield Weston, City Bridge Trust, Lloyds Bank Foundation, Nesta and The National Lottery Community Fund - but this is no doubt far from an exhaustive list. Do you know of others? Please send us details and we'll gladly add them in here for future reference. The programmes themselves are all structured along slightly different lines, but with a core vein of flexibility running throughout. 
As an organisation, we have worked on four models to date, as below: 
Tech for Good: A nine month programme, funded by Comic Relief and the Paul Hamlyn Foundation. We managed the 2019 / 2020 programme of support, working closely with participants to deliver regular one-to-one coaching, specialist partner workshops and peer-to-peer learning sessions. We're in the process of serialising the charities' achievements and learnings here, and we've also shared a comprehensive blog detailing our key reflections from a coaching perspective. 
Tech vs Abuse: A twelve month programme funded by Comic Relief, Emsée Fairbairn and the Clothworkers Foundation, helping charities to develop digital products and services to tackle issues around domestic violence and abuse. As with Tech for Good, we managed a full programme of coaching, expert support and peer learning from 2019 into 2020, working closely with grantees to help them pivot and iterate in response to user research discoveries.
Explore: An early stage digital funding strand of the above Tech for Good programme, Explore launched in May this year to help charities explore digital service delivery challenges and prototype solutions. The 12-week programme provides a structured flow of learning, with expert support provided - but based on a self-serve, light touch model. Charities start out with a group session, led by a coach. After that they follow an e-learning course, with specialist workshops, mentoring sessions and playbacks factored in along the way. 
Catalyst and The National Lottery Community Fund COVID-19 Digital Response: Delivered by CAST on behalf of the Catalyst network, and funded by The National Lottery Community Fund, the programme is helping to address urgent issues which affect the most vulnerable. The model has a two-tier structure, with a short Discovery stage enabling charities to identify user needs, and a longer Development period, open to charities that have completed discovery (either via the fund or previously). Catalyst manages the tendering process, matching digital partners to charities based on their specified criteria.
Despite differences in format, all funds had commonalities, including: 
‍A focus on user research: All models offered support to conduct robust, reliable and actionable user research as an essential first step. This is commonly seen as a 'magic ingredient' for ultimate success in digital projects - as Nissa Ramsay reports in Digital Journeys: 'Across all of the charities interviewed, those who undertook discovery research with their communities and staff, as well as those who followed user-centred design methods, were much better placed to develop solutions that worked for them.' 
‍A structured approach: It's important to stress that the term 'agile' refers to the flexibility built into the model, rather than the learning programme itself - which tends to be highly structured. Participants are required to attend regular sessions on set dates, complete a number of (sometimes quite intense and time-consuming) tasks and report back on their progress via 'Playback' sessions, some of which can take place in formal settings with funders in attendance. All programmes have an ultimate goal, whether that is to assemble a prototype, deliver a finished product, or simply build a case for development funding - and a structured approach is essential in order to move towards this in a measured but effective way. 
‍Dedicated support: All our funds use the 'Funder Plus' model, where any money is accompanied by support from expert coaches and partners. Because it's not just the 'what' and the 'how' of their digital journey that charities need support to navigate: it's the 'who'. Charities may have a rota of trusted suppliers for event organisation, copywriting, design, maybe even website management - but when it comes to niche areas such as AI, chatbots and data analysis, it's a question of working through the myriad options to identify not just who knows their stuff - but who understands how to work productively and empathetically with the third sector. (A top tip here: take the first step by checking out Catalyst's free Dovetail directory of trusted charity suppliers.) 
‍Peer connections: All the funds use a cohort approach. Participating charities are encouraged to share challenges and advice via regular, coach-facilitated meet-ups. Digital Journeys reports that, at any stage of a digital project, charities benefit significantly from peer connections, in order to 'inform key decisions, get new ideas, weigh up alternative approaches and avoid potential mistakes'. If these connections can be sparked and nurtured by a trusted programme, so much the better!
‍
And so concludes Part One! We hope that this has been a useful introduction to the 'what, why, how and who' of agile funding; if you have any questions, please do get in touch. In Part Two (available now), we take a look at real life testimonials from the most recent Tech for Good cohort, and share everything we've learned (and it's quite a lot!) over the past 12 months. 
‍
Footnote: Did you catch our Digital Leaders Week talk on this topic? If not, you can watch the recording here.
‍
Text by Sonya Hayden, Senior Communications Manager for CAST
Photo by Polina Zimmerman from Pexels